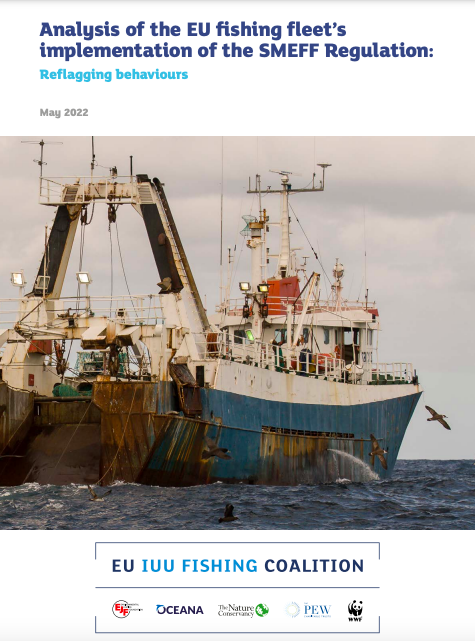 In January 2018, the European Union (EU) introduced the EU Regulation on the sustainable management of external fishing fleets (SMEFF Regulation). This legal framework aimed to control EU vessels fishing in non-EU waters.
Reflagging refers to the process of changing the flag of a vessel from one country to another.
This study analyses the flagging behavior of all fishing vessels in the EU Fleet Register during the SMEFF Regulation's entry into force (17 January 2018) and 2 November 2021. This document seeks to identify whether the SMEFF Regulation has been successful in helping to deter problematic reflagging behaviors.