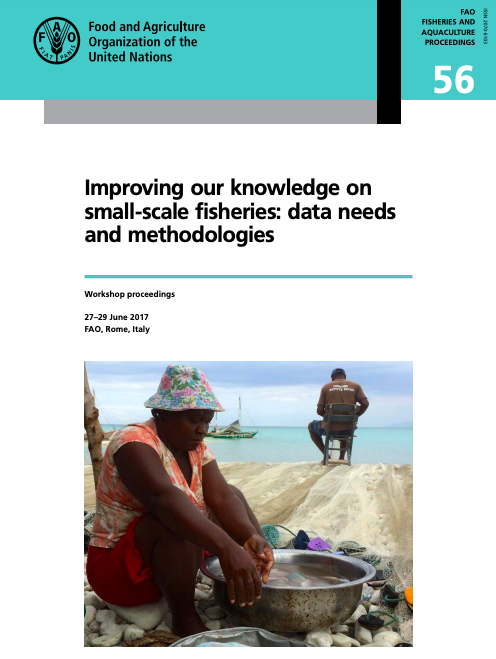 Small-scale fisheries play an important role in contributing to food security, nutrition, livelihoods and local and national economies. However, there is often limited data and information available (or not easily accessible) on their contributions, and hence small scale fisheries tend to be overlooked and marginalized in policy processes, leading to low levels of support for the sector.
This document provides a summary of the presentations, discussions, conclusions
and recommendations of the "Workshop on improving our knowledge on small-scale
fisheries: data needs and methodologies", held at FAO headquarters in Rome, Italy
from 27 to 29 June 2017.