Comprehensive Traceability Principles
Pathway to the Principles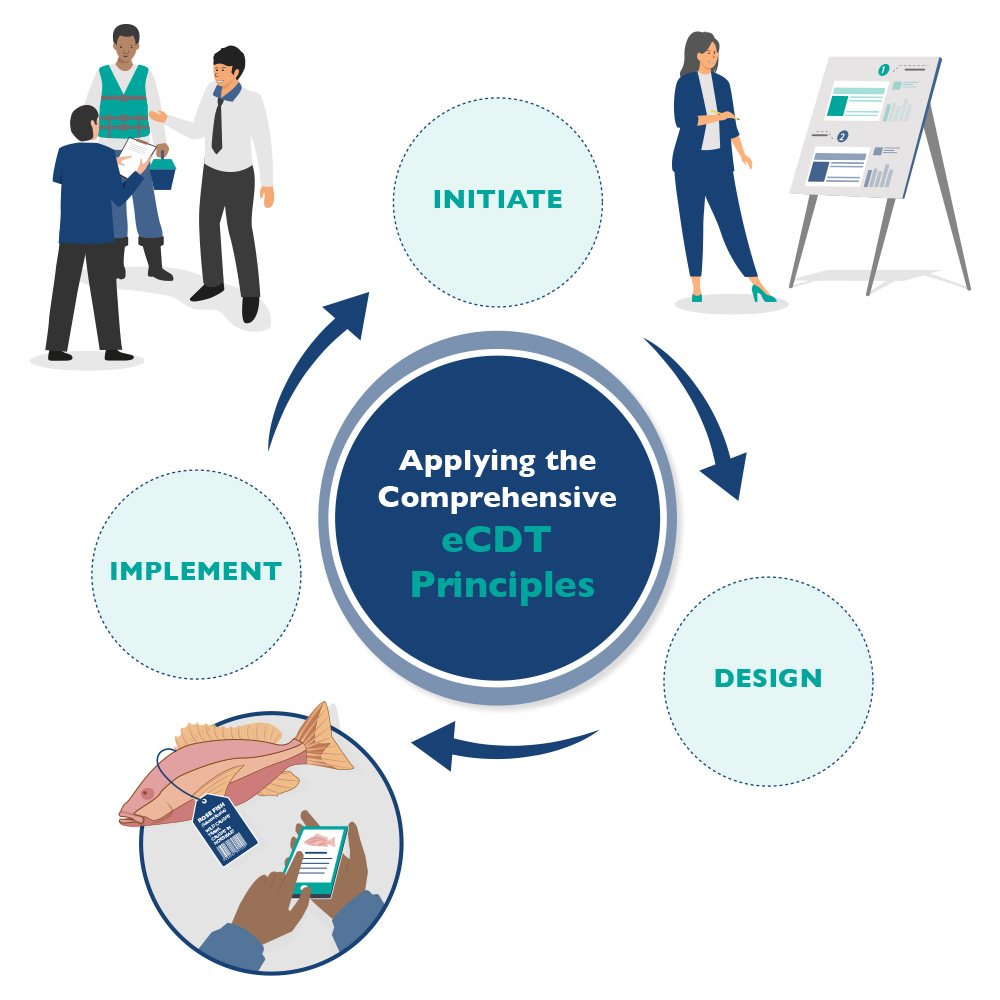 The Pathway to the Principles details ways to apply the Principles when administering or improving a comprehensive electronic catch documentation and traceability (eCDT) program. These actions can be taken in a step-by-step approach if you are designing a program from scratch, or you can choose which actions are most relevant to your program needs. A seafood traceability program that is comprehensive means it uses captured data to realize three potential benefits: ecological, social, and economic. Three phases (Initiate, Design, and Implement) guide users (governments, industry, NGO implementers, or traceability consultants) through a series of potential actions toward a comprehensive eCDT program. 
Featured at the left of each activity is the icon matching one of the six relevant Principles. Clicking on any of the actions will reveal more information and examples of relevant guidance to support application.
If you're curious about how the Principles and Pathway were applied in a seafood producing country, learn how this guidance was put into action for a small-scale octopus fishery in Tanzania.
Principles Key
Maximize ecological, social, and economic benefits
Be inclusive and collaborative with stakeholders
Use data to inform decision-making
Build a lasting and scalable program
Create a program that is electronic, interoperable, and data secure
Address data and verification needs across fisheries and supply chains